Screenwriting Software - How To Write Professional Screenplays & TV Scripts
By Dan Bronzite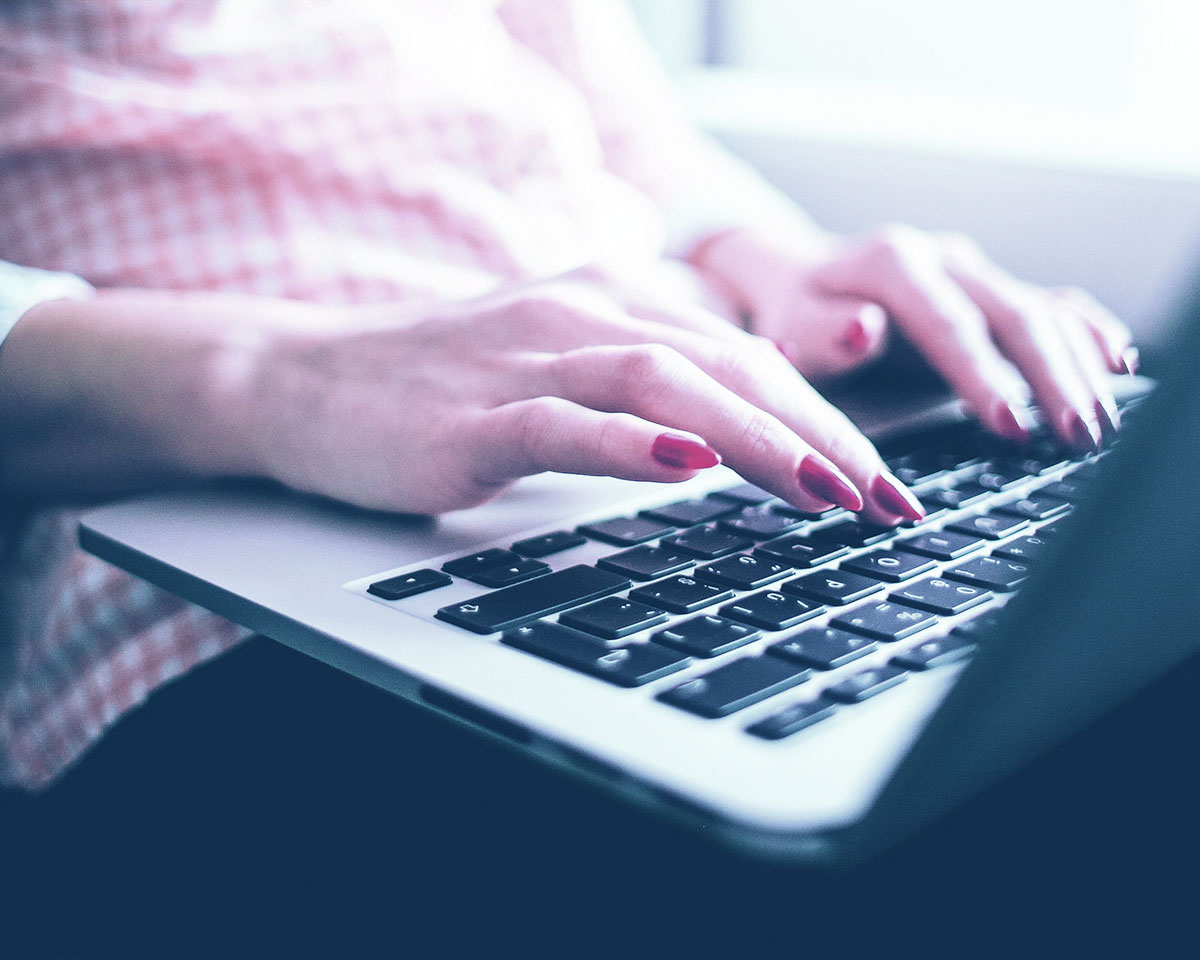 So, you've spent months working on a script. It has an excellent story, strong character arcs and a loveable protagonist, however, if you fail to present your script to industry experts in the proper
screenplay format
, then your work may be lost among the thousands of script submissions that production companies and agents receive every year. Why is correctly formatting your screenplay important? Because creative writing in itself is not enough and a professionally formatted script is not only an easier read but it demonstrates that you are a passionate writer who takes pride in their work and this is where script writing software can help.
You can learn screenwriting and how to format a script by studying at one of the top film schools and getting an
MFA in Screenwriting
but let's assume that you know how to write a script, and you are about to send it to an agent, producer or studio executive who may very well make a decision that could change your life.
The first thing to remember is this:
If you submit a screenplay that is not properly formatted, this will alert the reader to the fact that you are a novice writer before they've even read a single word.
Chances are that these screenplays are being sent in by people who know how to write a script or story, but the fact that it isn't presented in the right way means that it will be in the trash before lunch.
So how do you overcome this first hurdle?
Simple. Ditch your regular word processor and take advantage of a tailored script writing software solution.
How Script Writing Software Can Make Your Life Easier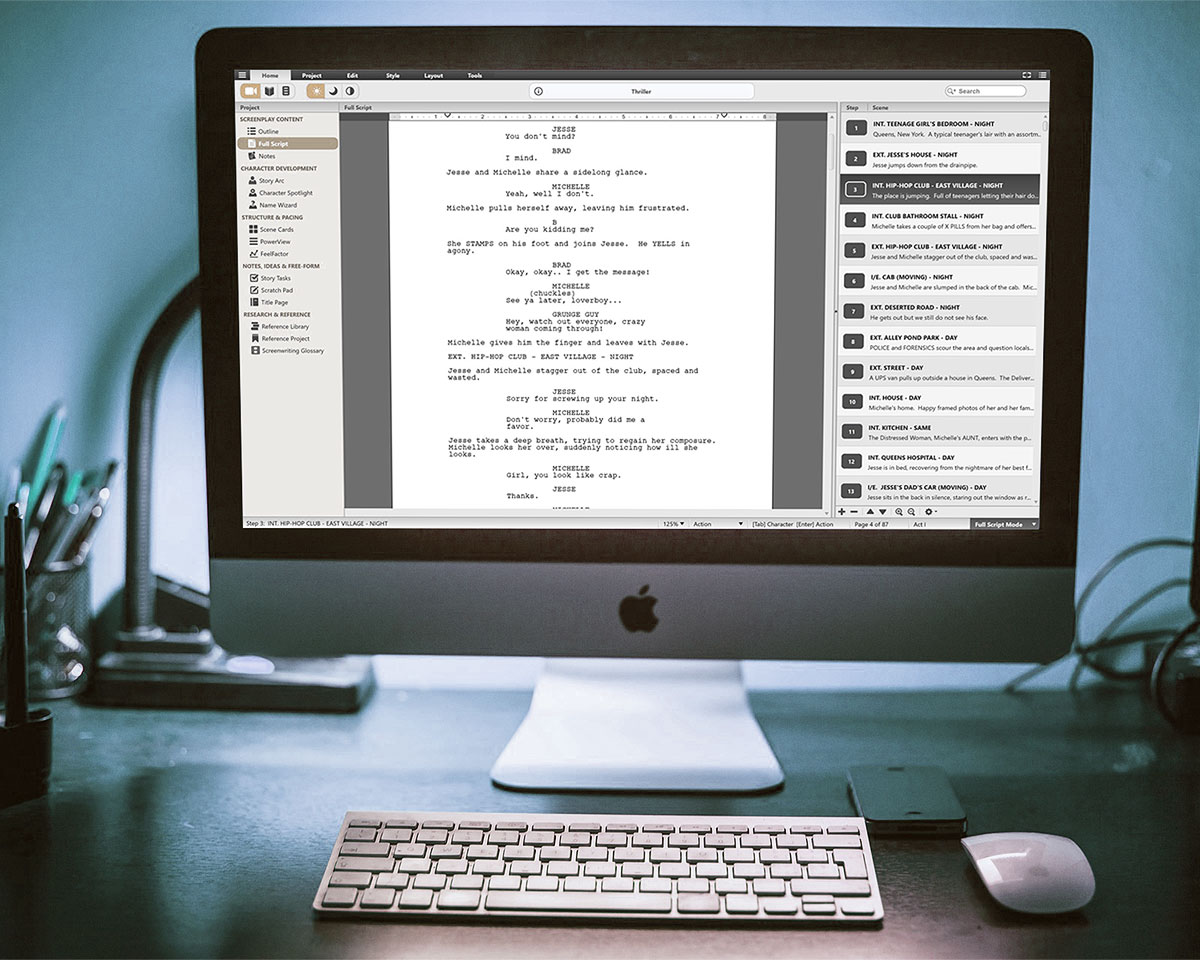 This is just one of the reasons why a lot of hopeful writers like you have turned to screenplay writing software to help them get through the door of the studios and learn how to write a script more professionally. Screenplay writing software does what it says on the can - it takes the hard work out of formatting a screenplay with a regular word processor and allows the writer to create a document in the specific format recognized by the industry. Screenwriting software has short cut keys and auto-complete features that make writing a film script a breeze. Scene headings, action, character names and parentheticals are automatically formatted for you, which means there's no need to repeatedly tab or create macros.
All of these specific screenplay writing software features are aimed at people who may have creative writing experience and some idea of how to write a script, but what about those who are just starting out in the screenwriting business and need to learn more about the script writing process? Do you want to be a screenwriter but need some advice on how to start? Do you want to know what screenwriting software tools and resources are necessary and whether you have to spend a lot of money to get started? Our
screenwriting archive
is packed full of helpful articles including a comprehensive section on screenplay writing software, and our monthly ezine
ScriptTips
offers even more useful information, but the best way to learn how to write a script is by reading them.
Learning How To Write A Script With Screenwriting Software For Film, Stage & Television
There are many screenwriting styles and movie genres, so make it easier for yourself right from the get-go by reading as many produced screenplays as you can, which will help you understand the format and language of how screenplays are constructed as well as how different writers tell stories in different ways. The good news is that movie screenplays and "shooting scripts" (actual copies used on production) are now freely available for download on the web as pdf files, and when used in conjunction with screenwriting software, are an invaluable resource for all writers, novice and professional.
Some of the important basics to remember are that screenplays are always written in the present tense and use minimal description to set scenes and create atmosphere. Always make your scripts clear and succinct. Never write more detail in scene description or dialogue than you need to get your point across to the reader. Ensure there is plenty of conflict and don't write "on the nose" obvious dialogue but instead use subtext. Finally, whether you are writing the protagonist (hero) or an incidental character, make sure each character you create is three-dimensional and has a world outside of your story. If you are just starting out and already understand the terminology of scripts, don't get lazy! You must follow the formatting rules and using script writing software is the best way to achieve this.
Creative Writing & Story Planning With Screenplay Writing Software
You may have a fantastic idea for a script which could make a blockbuster movie, but unless you properly plan your story your script will not sell. Script writing software typically only formats your screenplay but Script Studio
®
screenwriting software also allows you to outline your script and break the story down into sequences that can be organized using drag and drop virtual index cards instead of the old cork board! Those of you who are new to creative writing, especially for the screen, may not realize that "outlining" is crucial when learning how to write a script and that a well structured story could be more important than a killer concept.
Studio executives - the ones who make the decision about what gets a "green light" - are used to seeing screenplays following an accepted format and layout and if yours does not, or it is formatted well but structured poorly then you are out of the ball game before it has even started. So, you can see how important it is to invest some of your money in screenplay writing software, because that is exactly what it is, an investment - without screenwriting software you could be missing out on that big break.
Good luck with your writing!
Dan Bronzite - CEO, Nuvotech & Produced Screenwriter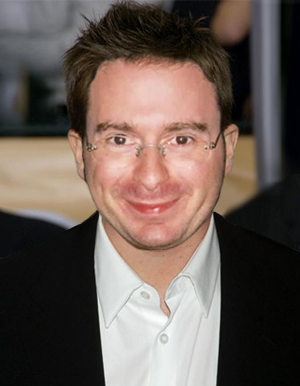 Dan started as a reader for Miramax Films and has since written numerous specs and commissioned feature scripts including screenplay adaptations of Andrea Badenoch's Driven and Irvine Welsh's Filth. Dan has been a contributor to Script Magazine and has also directed two award-winning short films Finders, Keepers... and Absolution which have played the international festival circuit.
His most notable feature to date is Long Time Dead, a supernatural horror for Working Title Films. Dan sold another horror spec Do or Die to Michael Kuhn's Qwerty Films which made the "Brit List" and is currently in development. He is now working with Kidulthood director Menhaj Huda on Dan's LA crime thriller Smoke Out and developing his own directorial feature debut Urge.
Official Website: Dan Bronzite